ADA+2 Restroom Trailer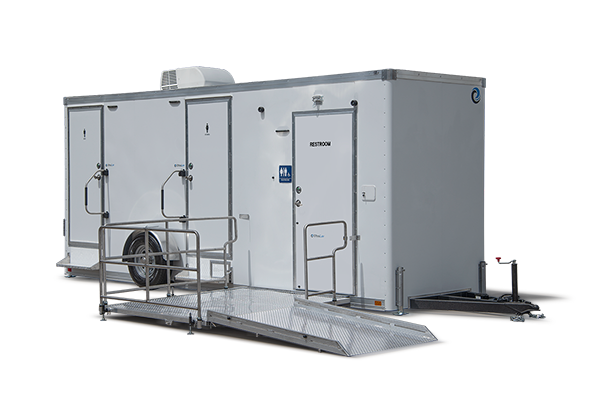 The UltraLav ADA+2 Restroom Trailer is specifically designed to accommodate the unique needs of individuals with physical disabilities, and also includes 2 standard restooms. The ADA+2 Restroom Trailer is ADA compliant, meeting or exceeding the permanent structure criteria as specified by the American Disabilities Act. Everything you need to set-up, including the railing/ramp assembly, are totally self-contained. No need for separate storage units or another tow vehicle. This amazing engineering feat is accomplished by our exclusive and proprietary "one-touch" hydraulic trailer lowering system. The entire trailer smoothly and quietly lowers to the ground making long and cumbersome ramps obsolete.
The ADA+2 Restroom Trailer features the same pleasant interior styling as our other UltraLav trailers, but with the appropriate accommodations for patrons with disabilities.